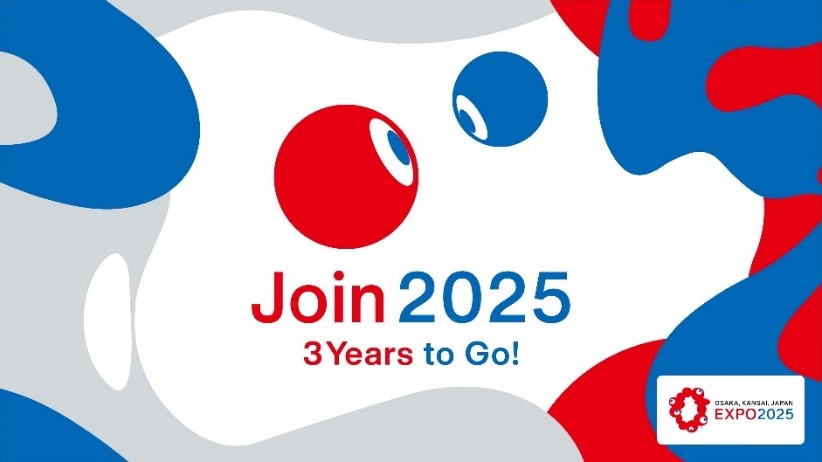 The Japan Association for the 2025 World Exposition is pleased to announce that the message "Join 2025" was posted on its official website and social media today, as Expo 2025 Osaka, Kansai, Japan celebrated three years until the opening of the Expo in April 2025.
The message "Join 2025" was shared with the aim of raising awareness of and interest in the Expo through social media, etc., among not only the public but also companies and organizations that are already participating in the Expo which will open in three years.
By expanding the circle of "Join 2025" through social media with many people who support the Expo, the Association continues to foster momentum nationwide and encourage various people to participate in Expo 2025.
Transmission overview of "Join 2025"
Posting date and time: 14:30, Monday, April 18, 2022
Transmission medium:
・Official Website
https://www.expo2025.or.jp/
・Official social media 
Twitter https://twitter.com/expo2025_japan
Facebook https://www.facebook.com/expo2025japan
Instagram https://www.instagram.com/expo2025japan/
Inquires
Public Relations Department, Japan Association for the 2025 World Exposition
e-mail: media@expo2025.or.jp