2020.09.18
Press Conference
 Brand New Expo Logo Revealed!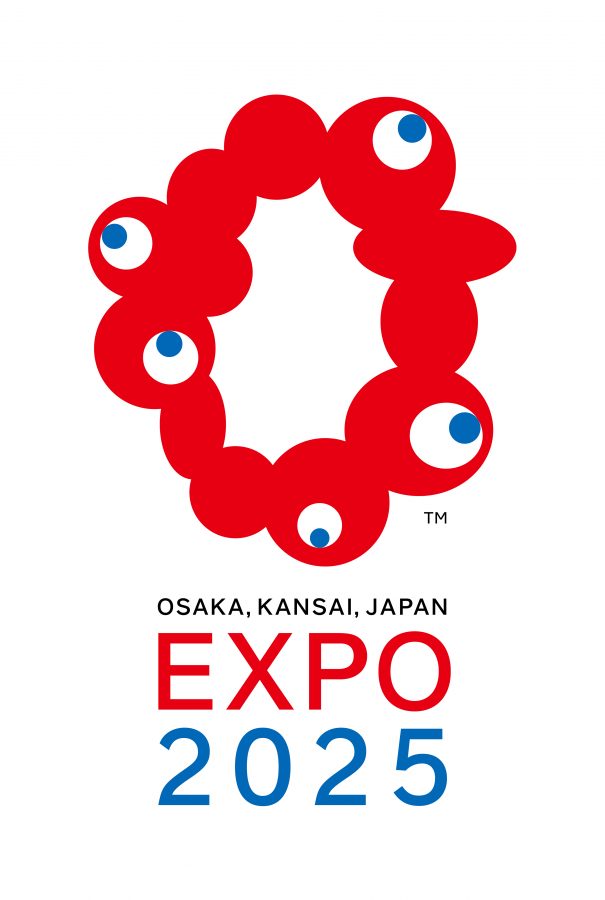 On August 25, 2020, the "Press Conference to Announce the Logo Mark" was held at the Imperial Hotel Osaka, and the official logo mark of Expo 2025 Osaka, Kansai, Japan was announced.
At the beginning of the press conference, ISHIGE Hiroyuki, Secretary General of Japan Association for the 2025 World Exposition explained the background to the selection of logo mark and introduced a video message from KAJIYAMA Hiroshi, Minister of Economy, Trade and Industry.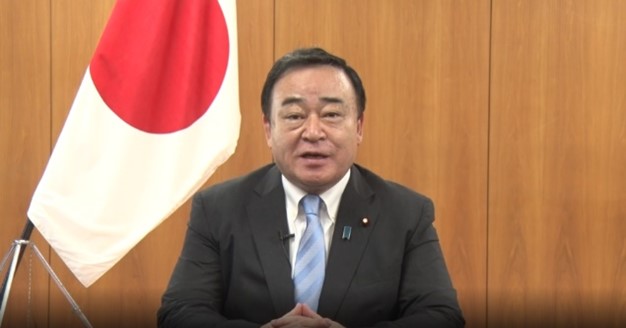 Then, MATSUMOTO Koshiro, Kabuki actor and ambassador who came to the Tokyo venue, made an appearance. The best logo mark was announced simultaneously in Tokyo and Osaka.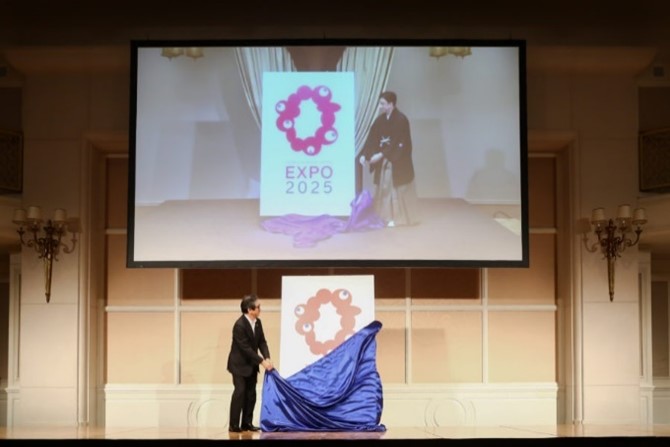 The work of finalist E "TEAM INARI" was selected as the best work, and SHIMADA Tamotsu, representative of "TEAM INARI", was awarded a certificate and a plaque by Secretary General ISHIGE.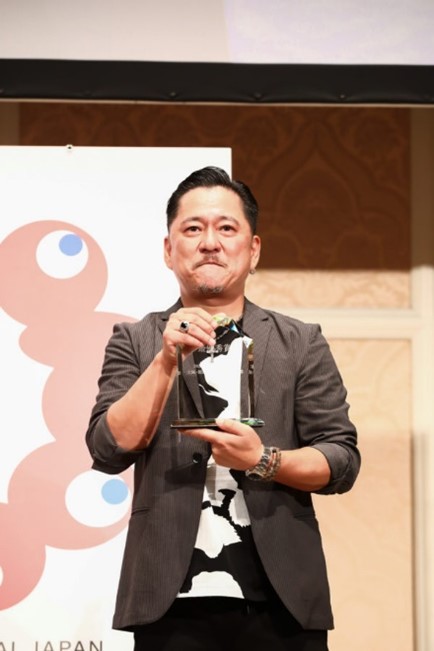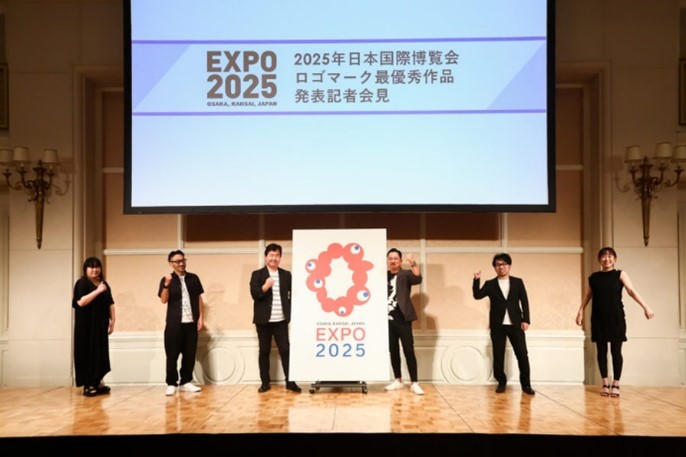 The other four finalists unfortunately did not win the best prize, however, they were also awarded the excellence award.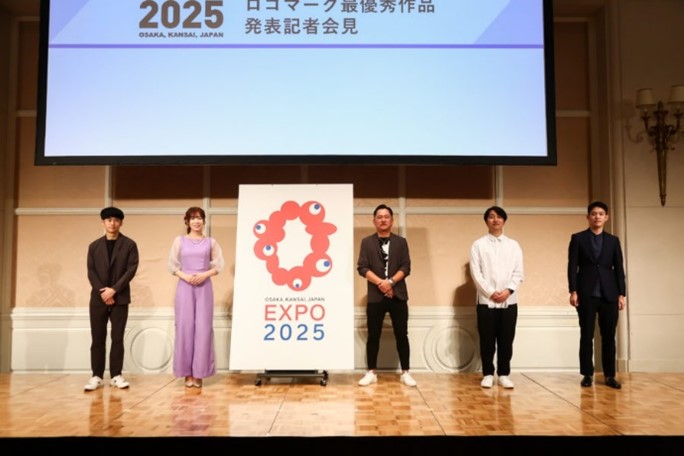 After receiving a happy comment from SHIMADA Tamotsu, representative of TEAM INARI, whose work was selected as the best work, Secretary General ISHIGE introduced a comment on the work from ANDO Tadao, an architect who served as the chairperson of the logo mark selection committee.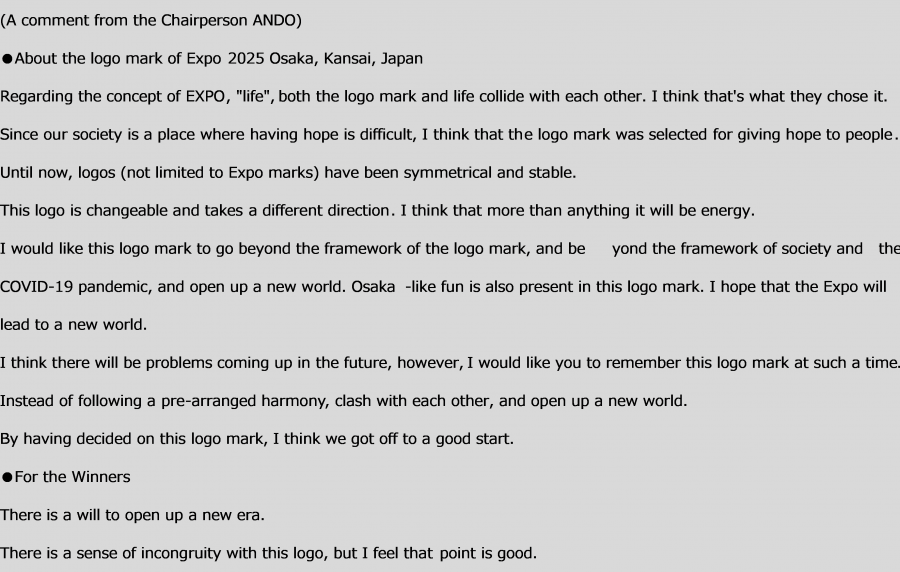 After that, the Osaka and Tokyo venues connected via live stream again. A comment was received from the design perspective from HARA Kenya, designer and member of the selection committee, and a congratulatory comment was received from MATSUMOTO Koshiro.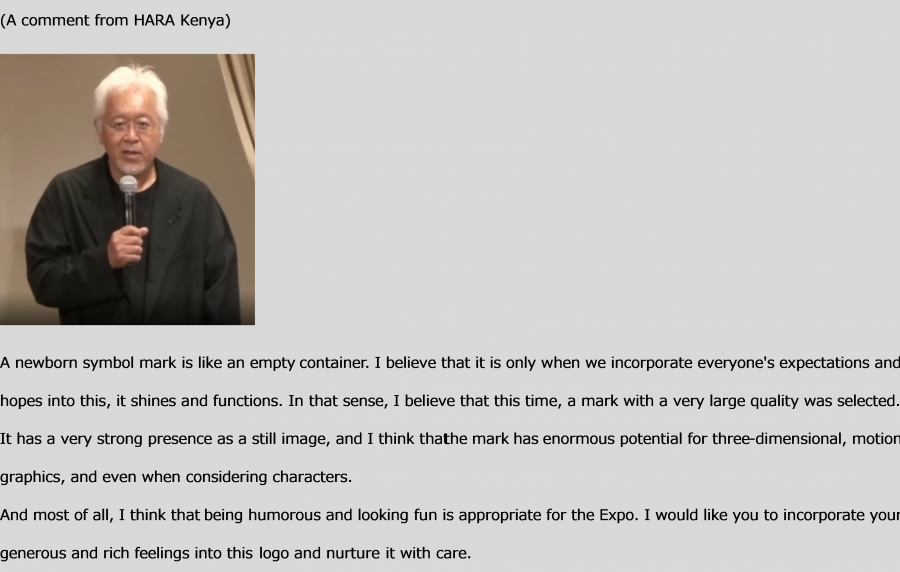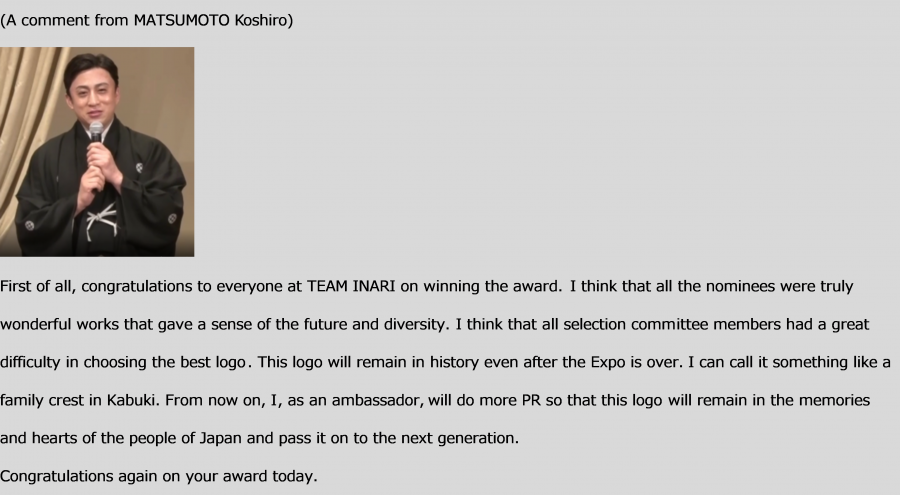 https://www.youtube.com/watch?v=Mc9W_Fr4V-4 (Japanese)
In addition, a video summarizing the process from the start of accepting applications to the selection of the best work was released. Please enjoy it.
Thank you very much for your submissions and opinions on the finalists.
The Association will aim to have the logo mark loved and familiar all over the world as a symbol of Expo 2025 Osaka, Kansai, Japan.
Let's get excited together toward 2025!
Related link
Brand New Expo Logo Revealed
https://www.expo2025.or.jp/en/news/news-20200825/