2021.02.12
Participation Invitation Activities
Commencement of Invitation Activities for all Countries in Expo 2025 Osaka, Kansai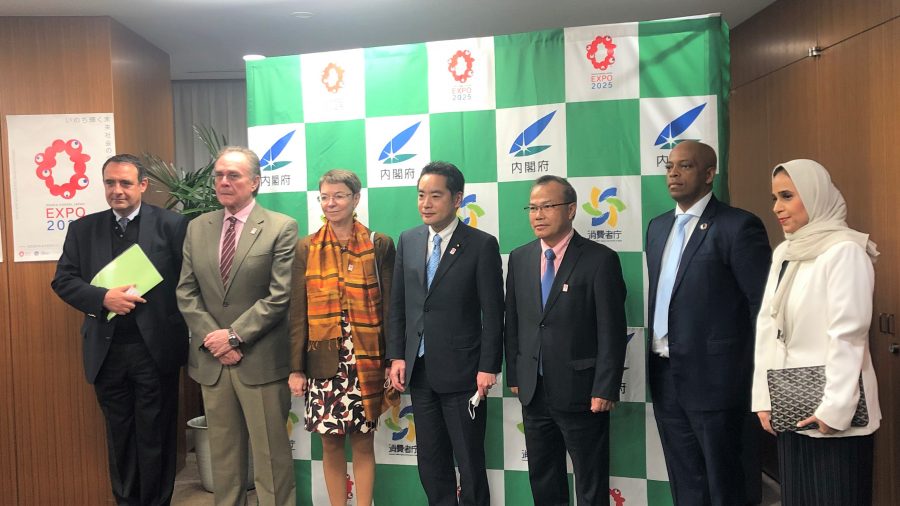 Now that registration for Expo 2025 Osaka, Kansai has been approved by the General Assembly of the Bureau International des Expositions (BIE) on December 1, invitation activities to all countries commenced.
On December 2, the Minister for the World Expo 2025 Shinji Inoue invited the Ambassadors to Tokyo and Charge d'Affaires ad interim from five countries and one region* to his office, and held a Kickoff Meeting of Invitation Activity for Expo 2025 Osaka, Kansai, Japan.
Deputy Secretary General Manatsu Ichinoki from the Association attended, and explained the schedule and current status of initiatives for Expo 2025 Osaka, Kansai, as well as asked cooperation from participants of each country in participating in the Expo.
*Peru, European Union, Vietnam, France, United Arab Emirates, South Africa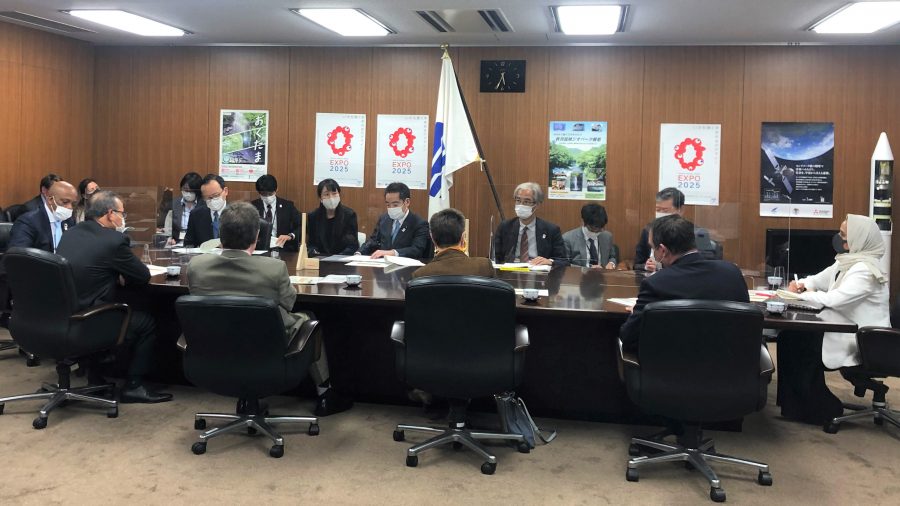 In addition, group meetings were held with Ambassadors to Tokyo and other representatives from five countries on the 15th and 18th of the same month, and four countries on the 15th of January.* Participants from each country made comments about participation in Expo 2025 Osaka, Kansai, such as "I think the theme is very timely with the global COVID-19 pandemic happening," "I'm looking forward to making preparations for the Expo in collaboration with the Japanese government and the Association," "I would like to optimistically consider participation," and "We will work with Japan to ensure success for the Expo." Various opinions were exchanged in preparation for holding the Expo in 2025.
*December 15 – Argentina, New Zealand, Nepal, Chile, Mexico
December 18 – India, Kazakhstan, Pakistan, Saudi Arabia, Sri Lanka
January 15 – Russia, Colombia, Norway, Turkey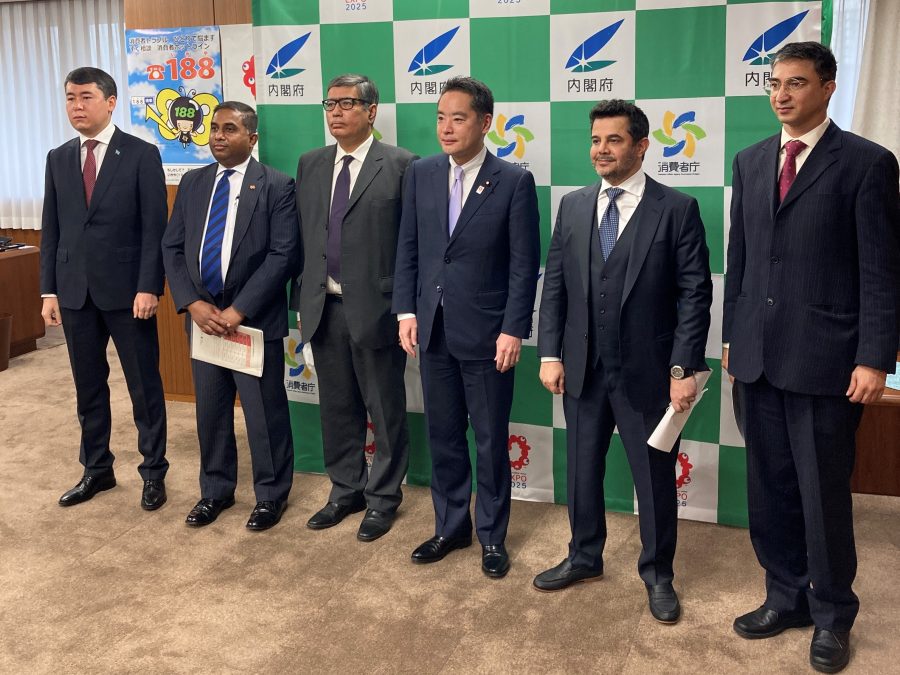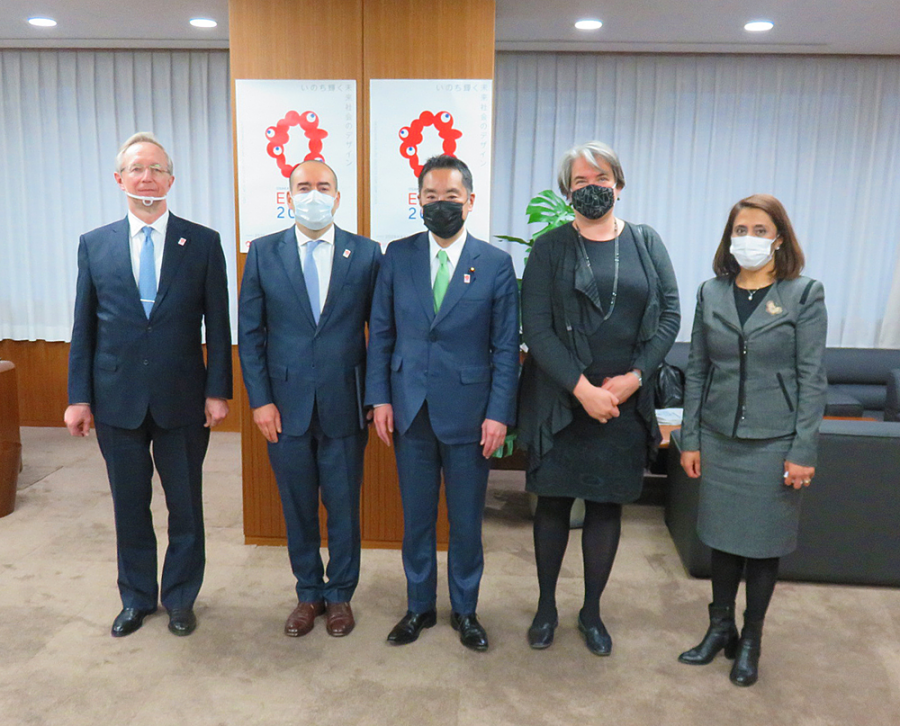 The Association will continue inviting countries to participate in Expo 2025 Osaka, Kansai in collaboration with the government.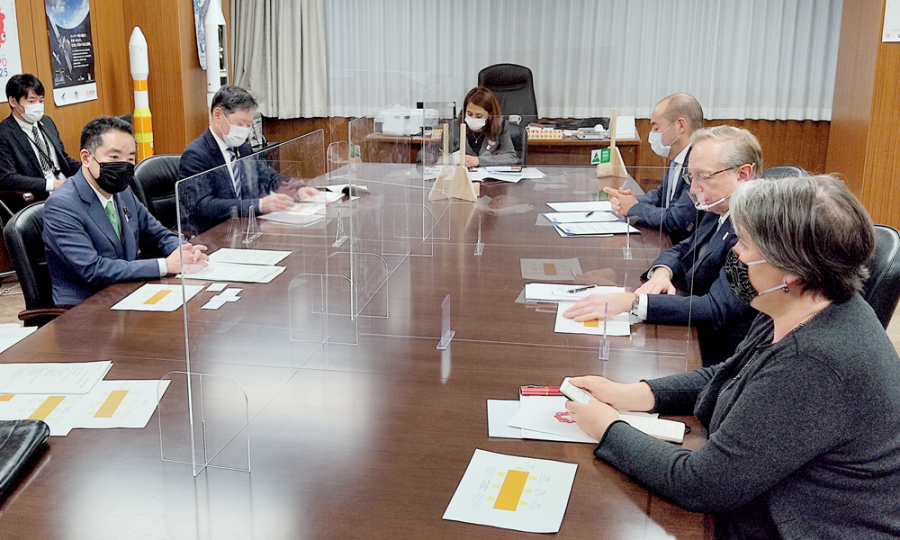 Related links