2021.03.29
Symposium
Online Symposium Held for Expo 2025 Osaka, Kansai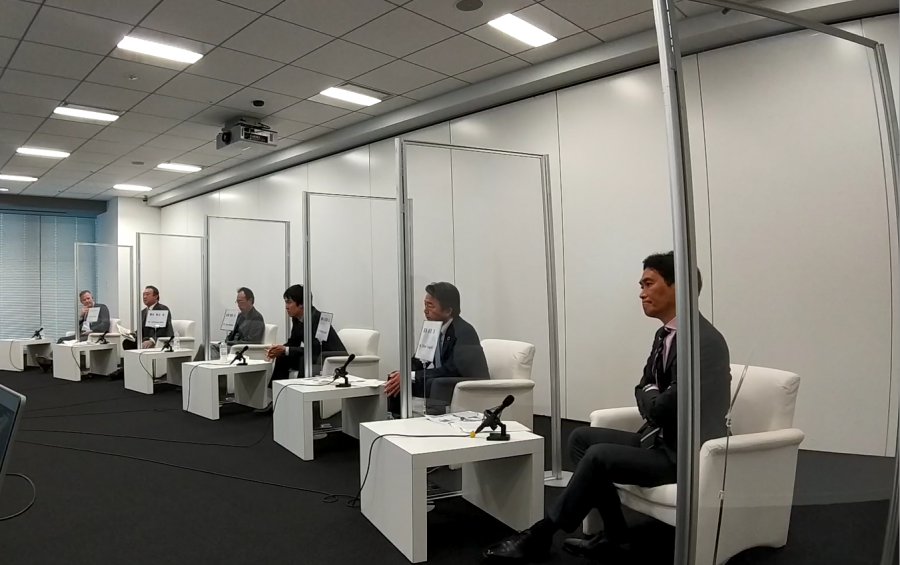 On March 3 2021, the Association and Japan External Trade Organization (JETRO) held an online symposium.
In addition to climate change, environmental issues and economic disparity, the recent COVID-19 pandemic has become a prominent global challenge. In this symposium, we discussed how EXPO 2025 Osaka, Kansai can contribute to the resolution of these issues.
The symposium opened with speeches from Chairman and CEO, JETRO Nobuhiko Sasaki and Secretary General of the Association Hiroyuki Ishige. In the first part of the symposium, we reviewed the role and significance of EXPO 2025 Osaka, Kansai in addition to predictions for the near future after the COVID-19 pandemic. In the second part of the symposium, we focused on the ecosystem and innovation function of the Kansai region.
There were 1,190 participants from Japan and overseas. 163 participants from 45 countries including the U.S., Singapore, Israel, and Thailand attended from overseas. In addition, more than 90% of the respondents found it useful. Major comments included: "I was made keenly aware of the need to prepare for the post-COVID-19 period," "My expectations for EXPO 2025 Osaka, Kansai have increased," and "I became aware that with innovation accelerating, social issues are at the global level, and responses to infectious diseases, climate change, etc. require co-creation at the global level. "
Related links
(Press Release) Online Symposium: Future Society after the Pandemic, Expectations for EXPO 2025, and the Potential of the Osaka Kansai Region (Japanese)
(JETRO) Online Symposium: Future Society after the Pandemic, Expectations for EXPO 2025, and the Potential of the Osaka Kansai Region