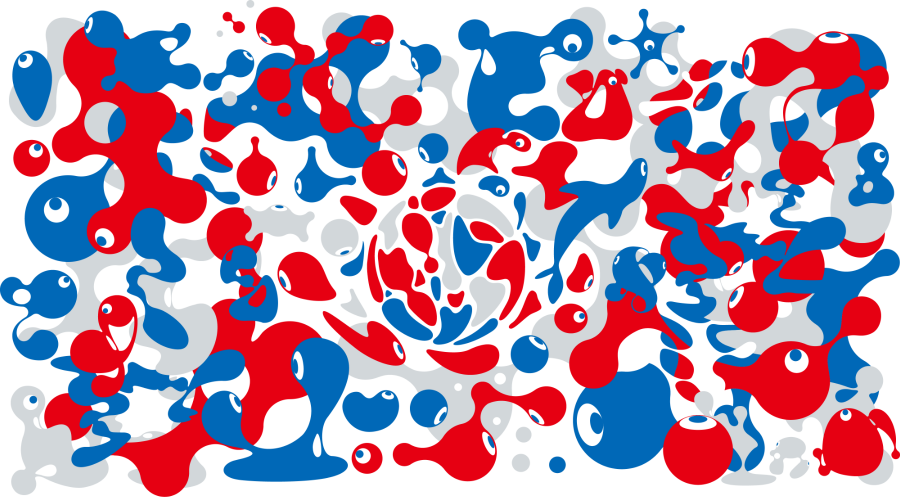 The Japan Association for the 2025 World Exposition is delighted to announce that the designing system, "EXPO 2025 Design System," has been established to unify and brand the images of Expo 2025. This system is formulated with the official logo mark, which is the symbol of the Expo's theme, "Designing Future Society for Our Lives," at the center of the system.
The goal of this design system is to unify the designs used in various situations, such as numerous activities, displays, services, etc., all of which are related to the Expo. It effectively enables us to disseminate the theme of the Expo to people all over the world, and establish and enhance the brand image of the Expo.
From now on, in addition to owned media such as our official website and official social media, this system will be developed in diverse scenes such as decorations in the city, sign displays, goods packaging, and more.
Concept of "EXPO 2025 Design System"
Circulation of Lives
Expected images and development of "EXPO 2025 Design System"
・A part of the core graphic is expected to be trimmed or the core graphic itself will be developed into many kinds of media tools.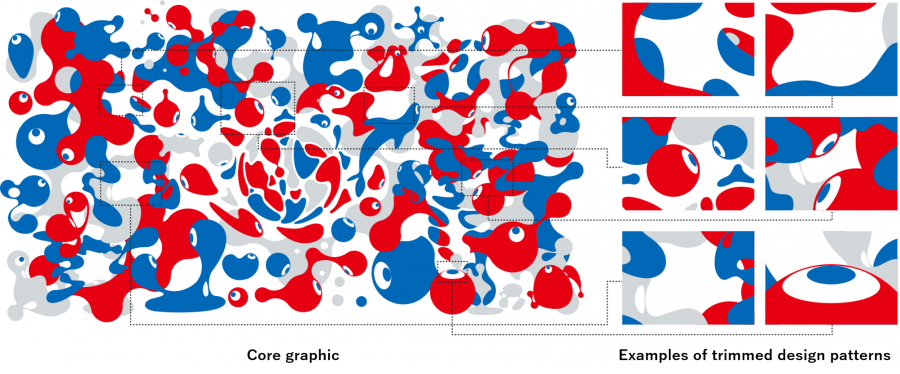 ・Examples of how to utilize and develop the design
Our official website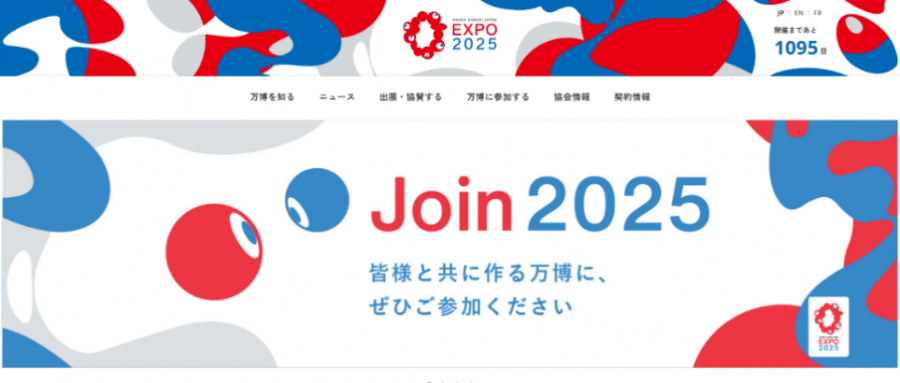 Business card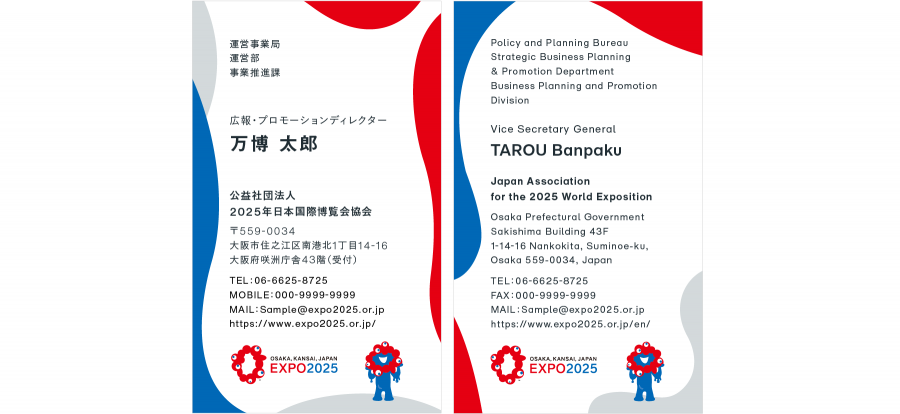 Back panel at an event stage

The Expo's concept video produced by METI
This concept video, in which the core graphic is used, is intended to encourage broader participation in the Expo.
*Japanese only
■Please refer to our website below for more detailed information.
Concept page "EXPO 2025 Design System" (Official website)
https://www.expo2025.or.jp/overview/design_system/
*Japanese only
Inquires
Public Relations Department, Japan Association for the 2025 World Exposition
e-mail: media@expo2025.or.jp