2022.08.19
Event
Three years to go event, Thematic Project "Brilliance of Life Project"
On August 25, 2020, the "Press Conference to Announce the Logo Mark" was held at the Imperial Hotel Osaka, and the official logo mark of Expo 2025 Osaka, Kansai, Japan was announced.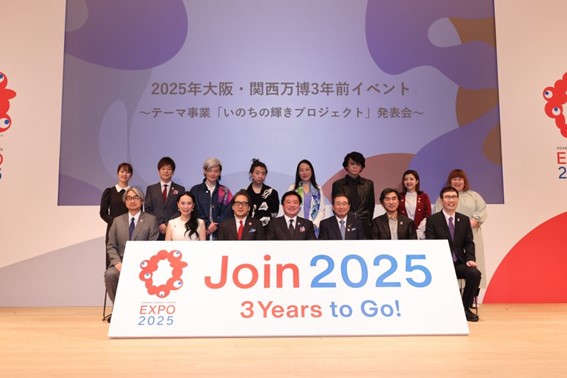 On April 18, 2022, "Expo 2025 Osaka, Kansai, Japan 3 Years to go Event ~Presentation of the thematic project 'Brilliance of Life Project'~" was held at Iino Hall & Conference Center in Tokyo.
Aiming to realize the Expo which will be created through Co-creation, the message of "Join 2025" was distributed, and eight thematic project producers announced basic plans that summarized the concept of the "Brilliance of Life Project".
*The contents of the event are available from the link below as an archive video. Please take a look.
*https://www.youtube.com/watch?v=GZla85_gQkA (Japanese)
The event was moderated by JINNAI Tomonori and KUSHIRO Moemi of YOSHIMOTO KOGYO HOLDINGS CO., LTD.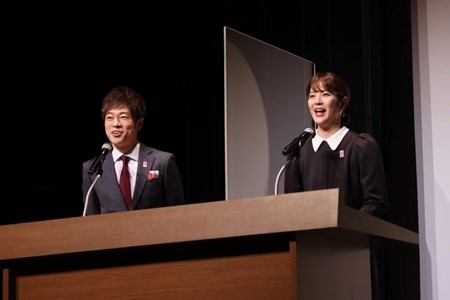 ■Greetings from TOKURA Masakazu, Chairperson, Japan Association for the 2025 World Exposition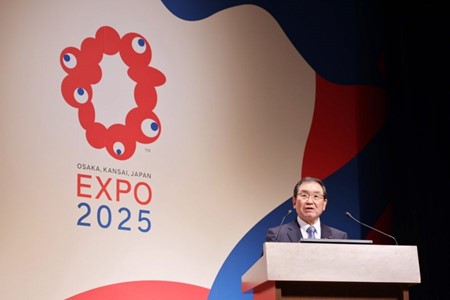 Expo 2025 Osaka, Kansai, Japan will be created together with many people. The message "Join 2025" incorporates our desire to realize "the Expo that we create together" and "the Expo in which everyone can participate." By strongly distributing this message, I would like to further expand the circle of Co-creation with everyone involved in the Expo.
■Greetings from WAKAMIYA Kenji, Minister for the World Expo 2025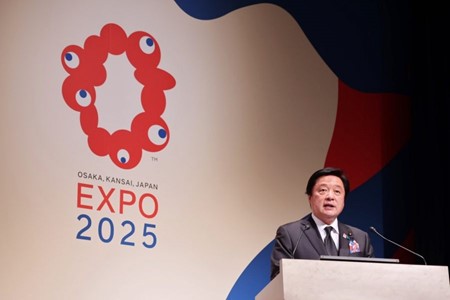 It would be appreciated if you could be excited about what the Expo will be like in three years and have high hopes for the next three years. From today, with the keyword "Join 2025," I would like a wide range of people and people from all over the world to participate in the Expo, think about the future, and work together in order to create a future society for our lives. I believe that we have stood at the starting line today.
■Announcement of the basic plan for the thematic project "Brilliance of Life Project"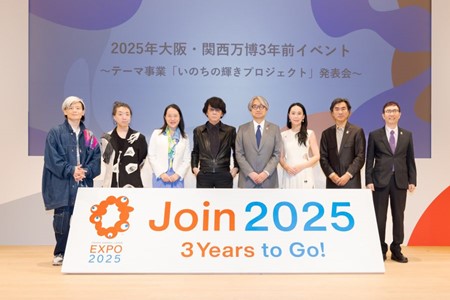 The eight thematic project producers presented basic plans outlining the concept of the "Brilliance of Life Project."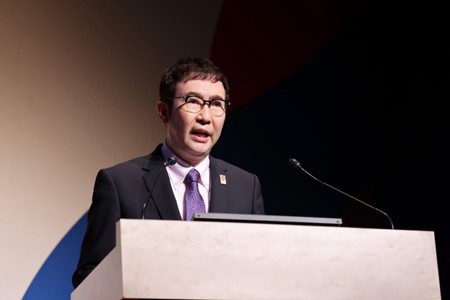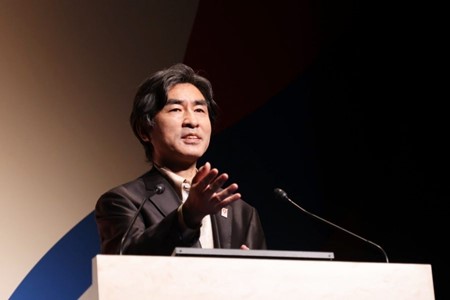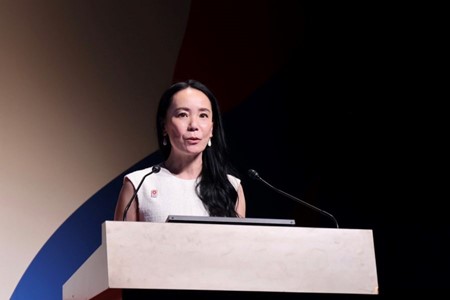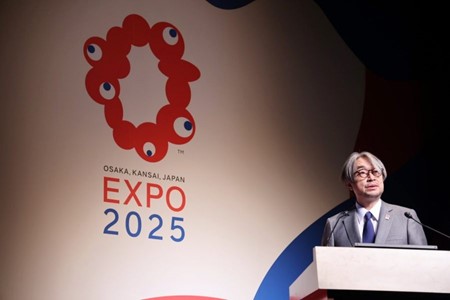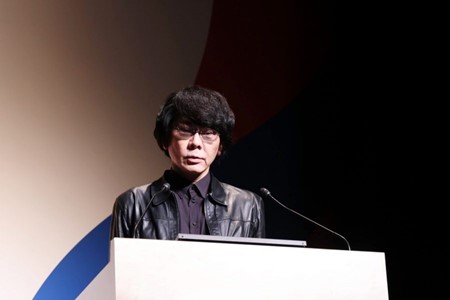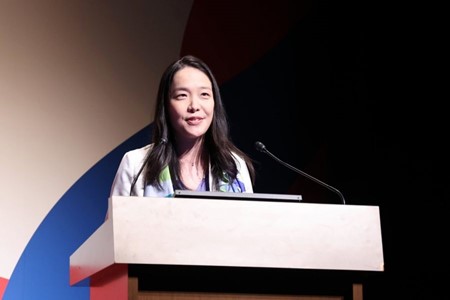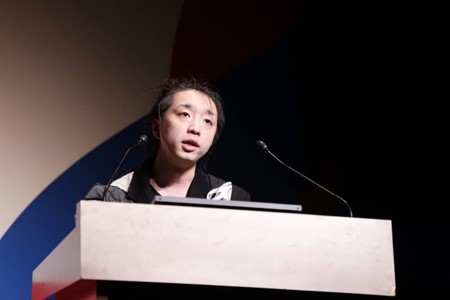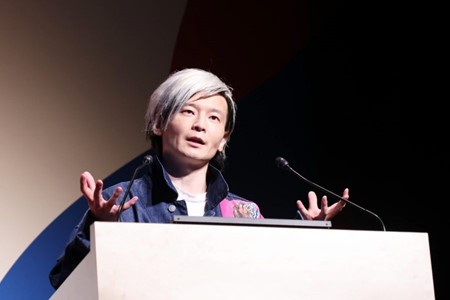 ■Announcement of partner companies
The partner companies sponsoring the signature pavilions planned by 8 thematic project producers were introduced.
■Talk session with thematic project producers
At the end of the event, FUKUDA Maki and Kanade, "the Heroines at 3 o'clock", made an appearance as guests. Ms. Fukuda asked the eight thematic project producers what they would like to convey to children through their own pavilions. They had a lively conversation.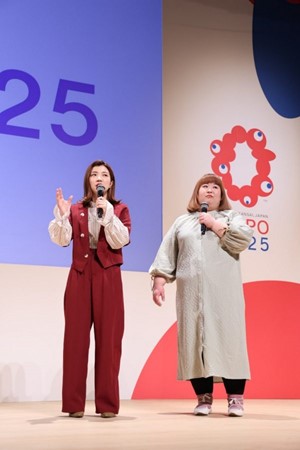 Related link
Expo 2025 Osaka, Kansai, Japan Thematic Project Master Plan of the "Brilliance of Life Project"
https://www.expo2025.or.jp/en/news/news-20220418-02/